Library

Brand

branding & marketing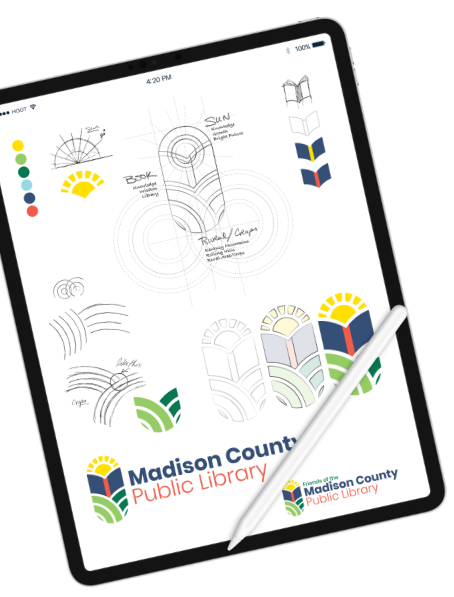 Connecting your library to the community.
Professional branding & marketing services tailored specifically to public libraries.
A library's branding strategy patterns every interaction with patrons—it creates the visual language with which libraries communicate with their communities. Give the vision you have for the library a compelling and consistent design. Show your community that the library is a modern and relevant institution that can provide value to their lives.
Whether creating a new library logo or designing an entire branding package, Library Market can help you increase your visibility through elegant, effective marketing and design.
A few of the clients using LibraryBrand:
Just a few of the LibraryBrand options:
Logo Package
Every branding package includes a logo package which includes your new logo in every format, both raster and vector, that you will need from internal use to send to partners & vendors.
Editorial Style Guide
We provide a thorough style guide based on your preferences that outlines rules for library communications with an emphasis on consistency, clarity, and correctness.
Branding Guidelines
We develop and print a brand book for online and print media that will maintain brand consistency as you tell your story to new and existing audiences.
Marketing Plan
After assessing your content marketing efforts, we provide a strategy for making efficient and effective marketing decisions.
Brand Design
Our team handcrafts a logo based on your library's needs and values that is modern and adaptive.
Collateral Inventory
As part of a full rebrand, we work with your team to develop a comprehensive list of all collateral you have and will need.
Design Consultation
We translate your story into a visual space and provide expert advice for sharing it with your community and stakeholders.
On-site Evaluation
As part of your project's discovery process, our creative team can travel to your library to meet your team, your patrons, and your community.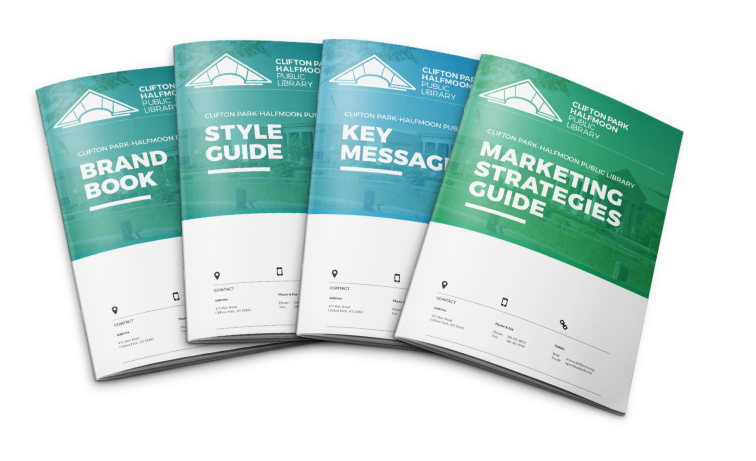 Brand & Editorial Style Guides
To assist your team in maintaining and growing your library's new identity, we develop and print two different guides.
The first, a brand book for online and print media, will help maintain brand consistency as you tell your story to new and existing audiences.
And second, an editorial style guide, will provide all staff with a consistent set of "house rules" to use when writing library communications of all kinds, from Facebook posts to grant applications.
Collateral Design
We will help your team develop a list of items that need to be rebranded, as well as any new items that haven't been ordered before. New artwork is designed for these items and we guide you through the ordering process.
For items such as stationery, posters, and handouts, dynamic templates are designed using Adobe Photoshop, Adobe Illustrator, and Adobe InDesign so that your team can use and maintain these templates moving forward.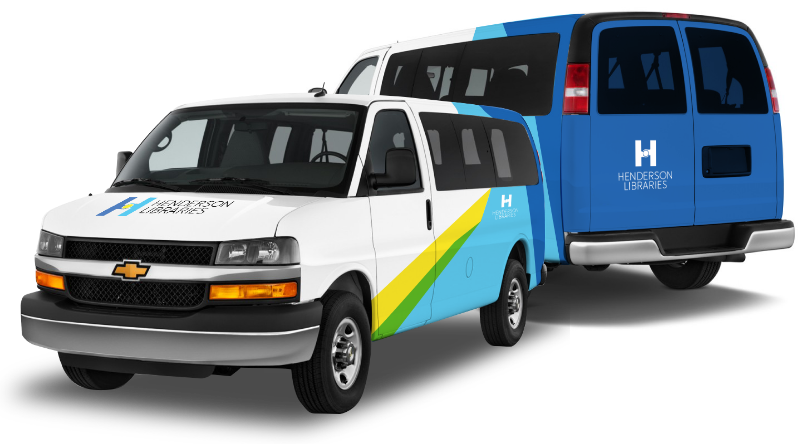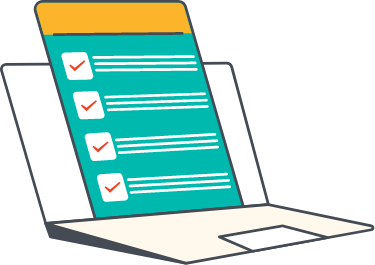 Market Research
A key part of discovery, no matter the size of the branding project, are surveys and market research.
Through surveys of both patrons and staff, a series of interviews with key staff members, and research about your local area and demographics we form a clear picture of the status of the current brand, public opinion, staff needs, strategic goals, and a vision for the future.
All of these items are used to create a purpose-driven brand.