From book club meetings to storytimes to DIY crafts, your library hosts events that appeal to all interests and age groups. Browsing the month view of the calendar gives patrons an overview of everything happening at the library with options to filter by their preferred locations, age groups, and program types. If you want to promote specific high-level events, there are ways to highlight featured programs at the library seamlessly on your homepage to generate interest and boost attendance. Shedding light on these featured events can connect patrons to programs that speak to their unique interests and show users the wide variety of events you offer.

Upcoming Events
The library's homepage is the first thing that patrons see when they load the website. It acts as their first glimpse into the happenings at the library, so placing an Upcoming Events block on the homepage "above the fold" is ideal in guiding the patron's attention to events and programs available to them.
Generally, Upcoming Events featured on the site's homepage will list the programs coming up soonest from all categories. The Upcoming Events block has similar filtering options as the main calendar, so you'll also be able to place specific event lists on other pages based on content. We highly encourage driving engagement by adding a kids-only event block on the Children's landing page, a branch-specific block on its location page, a block filtered to Local History events on your genealogy page, etc. Matching the Upcoming Event categories to the page content is a great way to promote events based on which areas of your website a user visits, 
Slideshows
Slides quickly grab the attention of browsing patrons because they are usually the first visual element that is seen on the homepage.  If you are wanting to generate buzz around one featured event or a featured event series, you may want to enlist the help of your graphic designer to create slides that succinctly advertise the event in a visually compelling way. Intriguing visual design and effective, concise description text can easily be the key to garnering a stronger interest in the event itself. For example, Des Moines Public Library designs slides to advertise upcoming events in a way that stays true to their site design while also giving the key details to avoid overwhelming the patron with a wall of text. 

Other clients that regularly design effective program slides include:
Coos Bay Public Library's Tabletop Game Night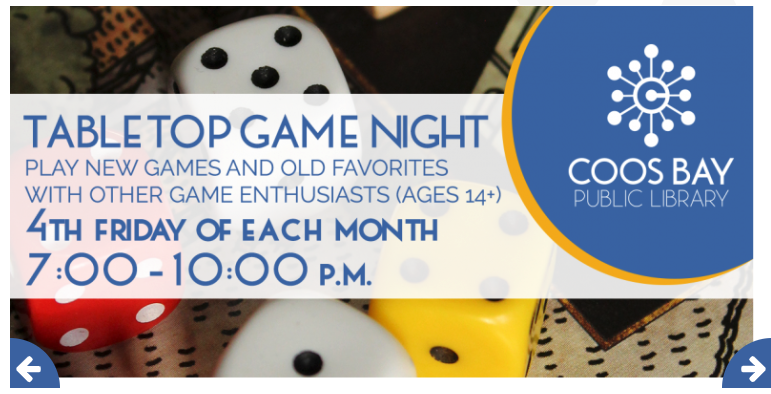 Helen Plum Library's T-Rex Tea Party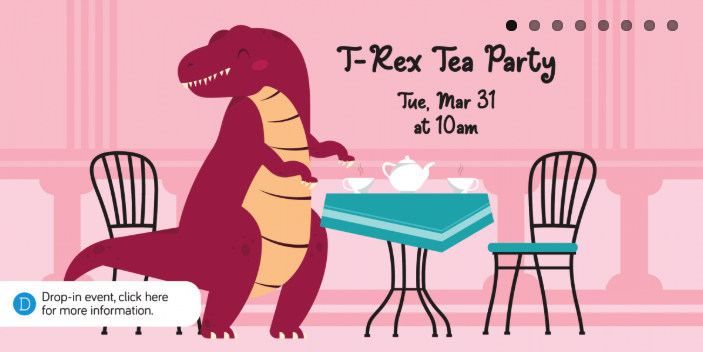 Missouri River Regional Library's Qigong

Linked Images
Linked images are another way to showcase featured programs on the homepage. Even though they take up less real estate, effective linked images can generate interest without having to design a full slide. For example, Morton Grove Public Library has text-based graphics that link directly to event detail pages to make it easy for patrons to access the full event details and registration form.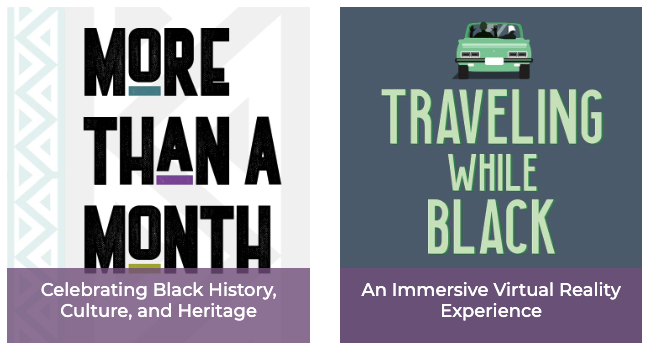 News Posts
While slides and linked images are graphic-centric methods of highlighting featured events, news posts offer an opportunity to write about the event in more detail. Handley Regional Library writes about upcoming events to generate buzz and give more detail to further interest patrons in their movie screenings, chess tournaments, music events, and more. The featured blog image pulls in the visual interest while the text allows you to delve deeper into the event details.

When considering how to promote events on your website, remember that your toolkit includes several options beyond the calendar itself. A combination of placing events across the site to increase discoverability and using other features like slides, linked images, and news posts to promote specific programs will showcase the wide variety of programs that your library offers, spotlight featured events, and generate public interest to boost attendance and community engagement.